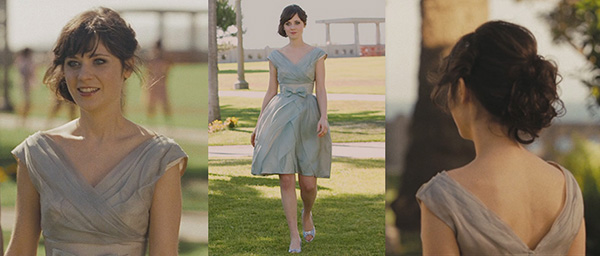 This is the beautiful dress she wears at the wedding of a co-worker. It is blue, layered, with a bow tie in front. It looks like a little cloud!
This wedding was filmed in San Pedro, California. And contrary to what it looks like, it was very cold! I watched the making of, and everyone is bundled up from scene to scene.
Well, my dress was custom made. I bought the fabric in California, and hired a local seamstress here in my neighborhood (thanks Mrs. Rosa!). It's beautiful right?
These are the hair clips in the shape of starfish that she wears in her hair!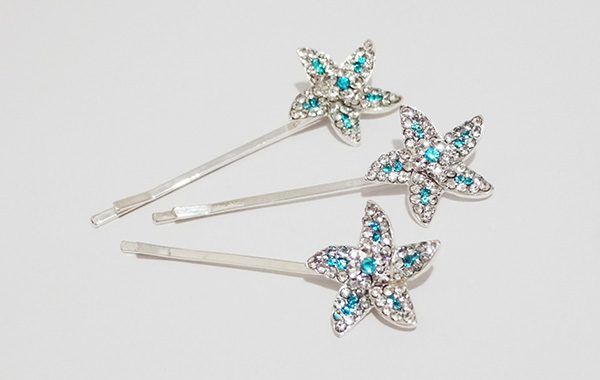 Look how perfect it became! (After taking the photos I swear went to the market wearing it, because I didn't want to take it out! Hahaha).