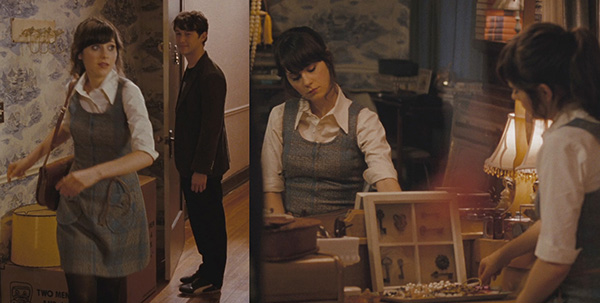 This dress appears briefly in the scene where Tom goes for the first time to Summer's apartment, on day 109. It seems to be a thick fabric, wool type, it is a plaid of gray, brown and blue, and also underneath she wears a shirt. I love the fact that she combines many pieces with a shirt underneath. It looks more charming!
I thought it would be hard to find a similar dress. But luckily I found a similar one while looking for unrelated clothes on AliExpress, how lucky! :-)
The bag was one that I ordered with the craftsman
Tomás Munõz Aguirre
.
The end result was this! I thought it was classy!