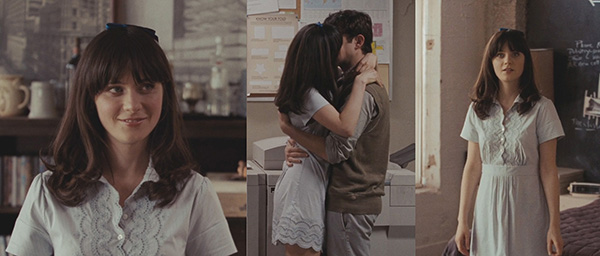 This is the dress she wears in the first kiss scene, in the copy room. I always thought it was pale blue, but if you look closely, you can see it's actually striped.
The dress I bought in a thrift store!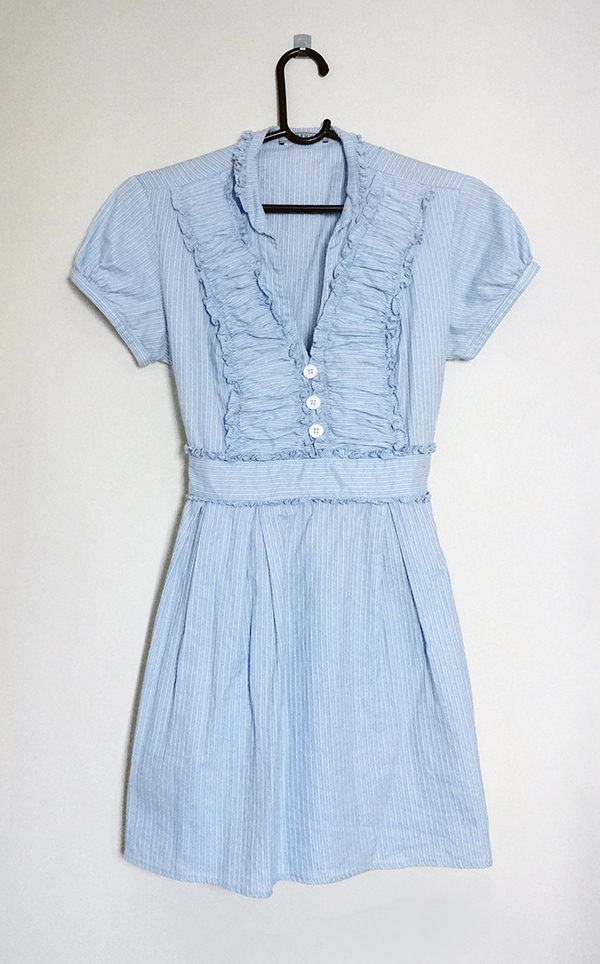 I like the little stripes! Look how cute is!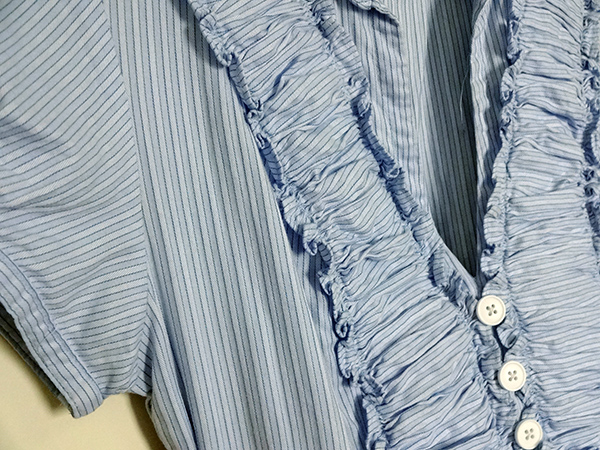 This bow gave a special touch. I bought it in a acessories shop.
This is the look! Although it's not super similar, liked how it turned out! Also, there is no way to dislike this cute dress, right? hehe